Artificial Grass
Guangzhou YBJ Co.,Ltd. sells the highest quality artificial grass (artificial turf) products at the best values to businesses & consumers nationwide.
Custom Artificial Turf

Service Introduction
 Guangzhou YBJ Co.,Ltd are China Manufacturer to produce artificial grass.We are in this line for 20years.
We are dedicated to providing diversified artificial grass products to global customers,satisfy customers with our superior quality and professional service.
Artificial Grass Introduction
Artificial turf, or synthetic turf, is a man-made (something made by humans) surface made from synthetic materials, made to look like natural grass. It is most often used in areas for sports that are normally played on grass. However, it is now being used on lawns and in commercial applications as well. The main advantage of artificial turf is low cost of maintenance as there is no need to water it and trim it. Artificial turf is extremely popular in sporting industry – especially in US and regions where weather make it difficult to sustain high quality live turf.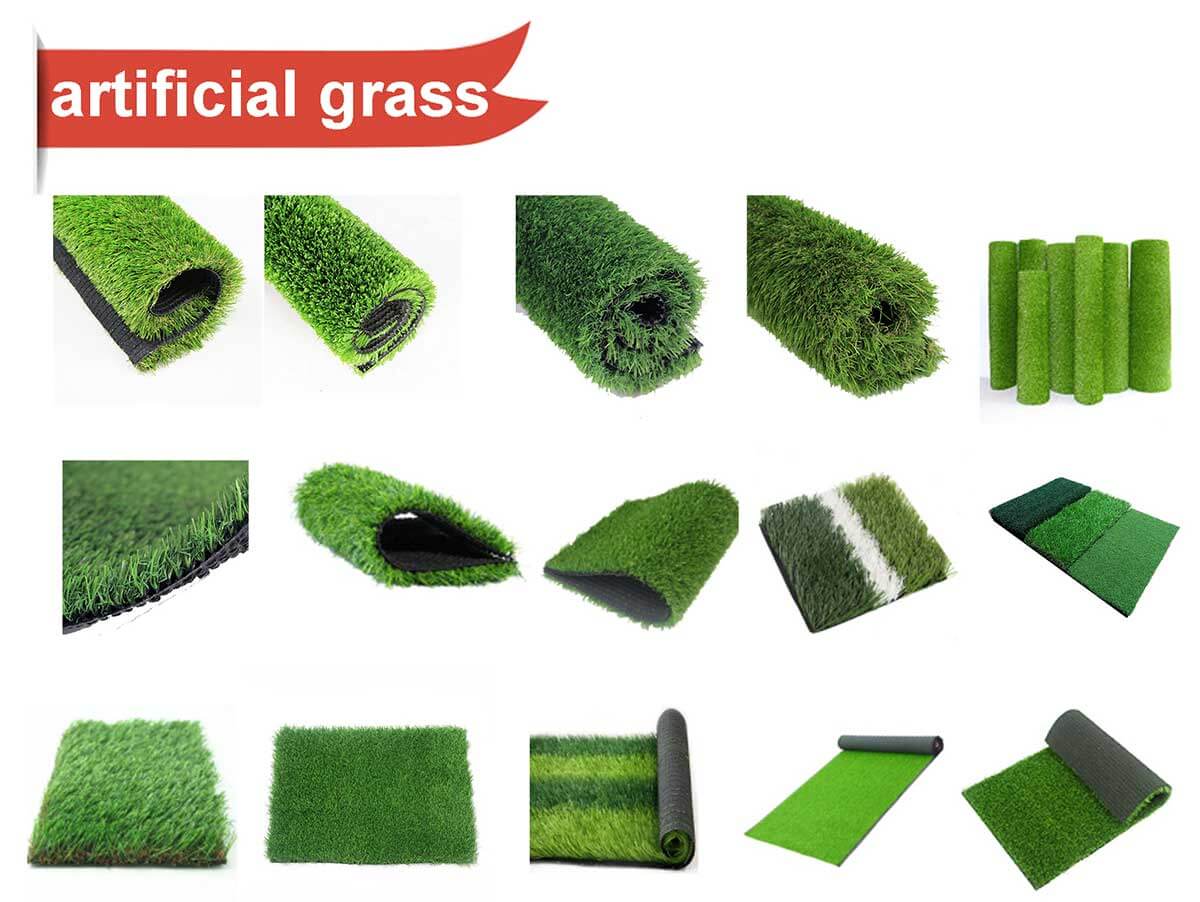 Product Advantage
1.Made of superior materials, environmentally friendly, skin-friendly.
2.Flame retardant material,  when exposed to open flame, will not get fire
3.Water automatically penetrates under the lawn, no need to worry about water accumulation
4.If there are fallen leaves can be cleaned directly with a broom, saving time and effort, and convenient living
5.Highly resistant to corrosion and abrasion, and non-slip, children can play freely on it
6.Acid and alkali corrosion resistance, solubility resistance, durability
7.Our product will not fade when it meets the water, it can be contacted by rain, and the quality is reliable.
8.Heat resistance, high temperature resistance, under the sun's exposure, still fresh as ever
-synthetic grass is dense and natural Look.

1.-Rubber-backed with drainage holes. Can be washed to stay clean.
2.-High quality synthetic material. Eco-friendly and non-toxic. Also mildew proof.
3.-Durable material against undue fading and fiber degradation.
4.-Low maintenance: No mowing, no fertilizers or pesticides.
5.-Use in all year round: Suitable for high temperature rain and snow weather, non-flammable.
Product Application
It's suitable used in

football pitch, school football playground, soccer court, kindergarten, home yard, roof, balcony, garden etc.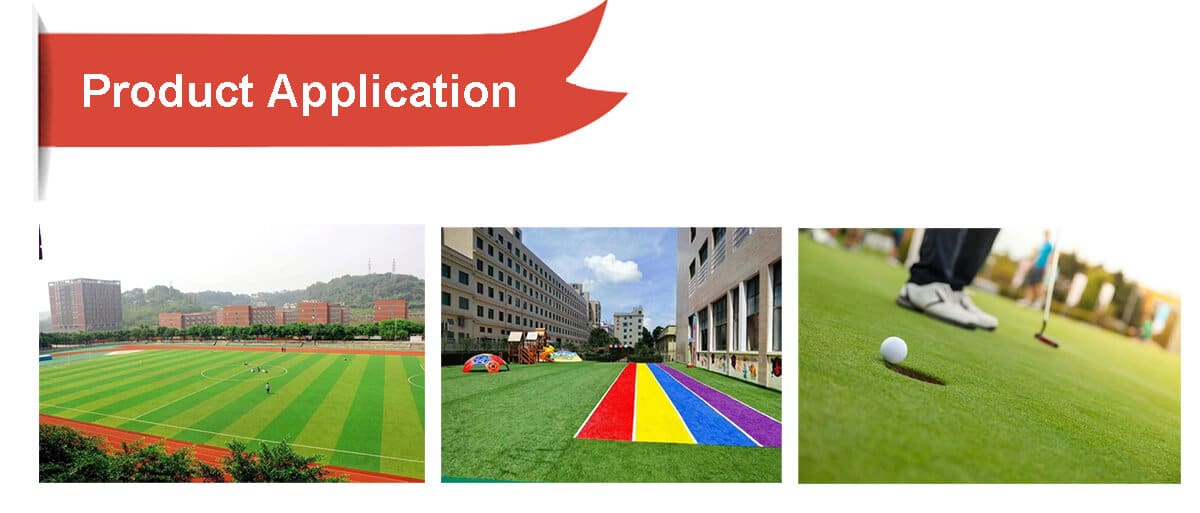 Why choose us?
Equipment & technology——Advanced equipment ensure the product quality
    It is equipped with advanced equipment and computer operation. It can produce sports lawns for football fields, schools, playgrounds, kindergarten lawns,balconies, courtyards, auto shows, weddings, and landscapes. The environmentally-friendly materials are used. The grass is high-quality PP+PE material, and the grass is soft. It is a common product in kindergarten,football pitch etc. The company's purpose: "Innovation, continuous improvement, quality win."
    Our products through continuous improvement and innovation, the quality control is strictly controlled,the advanced production line also guarantees our high quality completion of the customer's business.It has won the praise of the new and old customers.
How to Buy:
You can contact us via the contact details below.
Guangzhou YBJ Co.Ltd
Factory Price Direct Selling
Professional Design-High Quality 
Email:info@chinainflatableseller.com
WhatsApp/Wechat:+86 18826093077
Hot Line:+86 020 34899188